iNOG-10 & RIPE-Hackathon
In June 2018, I was lucky enough to attend the iNOG::10 session in Dublin, co-present a talk and also take part in the RIPE hackathon.
This post is a share on the experience. This isn't because I'm running out of non-technical material, but this is to uncover both events for those that may want to attend, take part and experience what these kinds of sessions offer.
iNOG:
The iNOG Irish Network Operators community surfaced briefly with events in 2005 (originally as the IENOG) but fell silent and was reborn in 2015 as the organisation as it is today. Started by five returnees to Ireland and some economic migrants, the group has been seeing a high number of attendees to the events and over 700 members on Meetup! Not bad for something that started on a boat!!! (See below).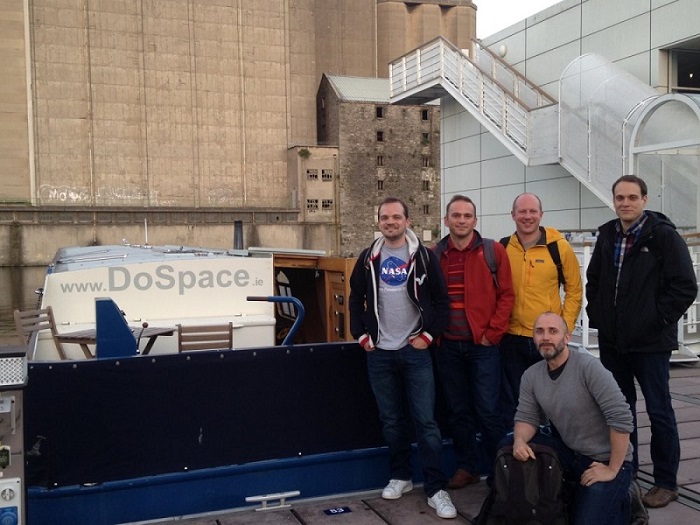 The group aims to deliver valuable content to the audience free of charge. Whilst 'valuable' has a variety of meanings depending on the audience, the general idea is to share experience of network based activities. As you can imagine, this is very wide ranging and just in the iNOG 10 session, talks were given on automation, data visualisation, data ethics and even zen like topics around the industry. Inclusion and diversity is a focal point and ALL are welcome. The atmosphere was super friendly, warm and welcoming. Whilst 35 minutes flew by for Mierdin and me, it was super fun to be there and I hope to return when the universe permits it.
Hackathon
Over the weekend following iNOG::10, a hackathon held by RIPE and iNOG took place in a co-working space called DoSpace in Grand Canal Dock, Dublin.
For those wondering why such a thing happens and the reasons behind it, read on.
RIPE is the RIR for EMEA and anyone working in ISP / SP land knows what they do. For those that don't, hit the link at the beginning of this paragraph for an overview. RIPE also happen to run the Atlas system, which consists of hardware probes and a data collection system. The sheer number of tests running is incredible and part of the hackathon was to find ways to re-use the data sets generated by the Atlas probes. However, I was pleased to see the team from RIPE promoted the ethics of Open Source and in reality wanted to bring people together to work on some common good. It created a warm fuzzy feeling and one that I was pleased to be part of over the weekend.
In terms of projects, members submitted an idea to the group via an elevator pitch vocally and it was left to the group to decide what they wanted to do. Check here for information on the projects. Once the teams were formed, we found a flock of tables and setup shop for the duration of the weekend. Over said weekend, each group defined tasks, created code repositories, organised pipelines and iterated towards success.
When it came to skill sets, everyone who attended brought different qualities with them. Some were new to software and came to learn as well as give back. Others were seasoned developers with leadership skills. It was great to see everyone work together irrelevant of skill gaps and close tasks off. Despite the skill gaps, everyone helped each other throughout the weekend without any serious disagreements or upset! In anything collaborative, healthy debate is always welcome, screaming and shouting is absolutely not. These events promote nothing but welcome and warmth, so without surprise, a good time was had by all and saying goodbye to the group was surprisingly quite emotional!
Special thanks to the iNOG organisers for not only iNOG::10 but also providing the food, drink and creature comforts required for something like the hackathon to happen. The team worked extremely hard without financial reward to ensure this event went as smooth as possible. More special thanks to the host location WorkDay for the great setting for iNOG::10 and DoSpace for the great setting and hospitality for the hackathon.
Close If you're apprehensive about attending an event like this, the best thing you can do is reserve a place (these things get busy!) and just attend. A lot of effort is made by the organisers to create a welcoming environment and provide content of interest. Irrelevant of skill set, there is always something to learn and share.
For the sake of transparency, I have apprehensions about attending events like this from an inner monologue that goes: "I don't really have any hardcore skills that anyone would find useful. I can't do UIs and feel like a spare part around talented people". It's completely normal so pluck up the courage, take part and enjoy.
If you're interested in anything iNOG, reach out to Donal O Duibhir and Cristian Sirbu.
I fell victim to not realising iNOG::10 was the 16th event. Thank you hex for hiding that information in plain sight.
Disclaimer
Juniper paid for my travel to and from this event along with the hotel costs. Thank you to my employer for supporting me and this event indirectly.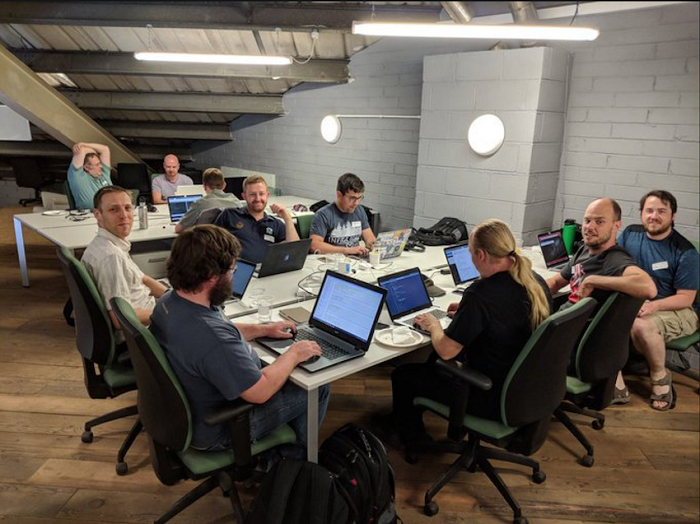 Dave
Say thanks and buy me a coffee!
Tags:

iNOG

Categories:

iNOG